On the afternoon of May 4th, 2022, the 10th anniversary celebration of Lintratek was grandly held in a hotel in Foshan, China. The theme of this event is about the confidence and determination to strive to be an industry pioneer and to advance to be a billion-dollar enterprise. There are not only wonderful performances, but also sweepstakes, bonus points and other hit parts. Now follow us to review this wonderful event!
The grand review of Lintratek annual meeting
With the eager anticipation of all Lintratek family members, the 10th anniversary of Lintratek's annual meeting opened with enthusiasm. With joy, everyone crossed the threshold of time, signed in, received lucky number cards, walked the red carpet, and signed autographs, group selfie to greet this gathering time with full enthusiasm!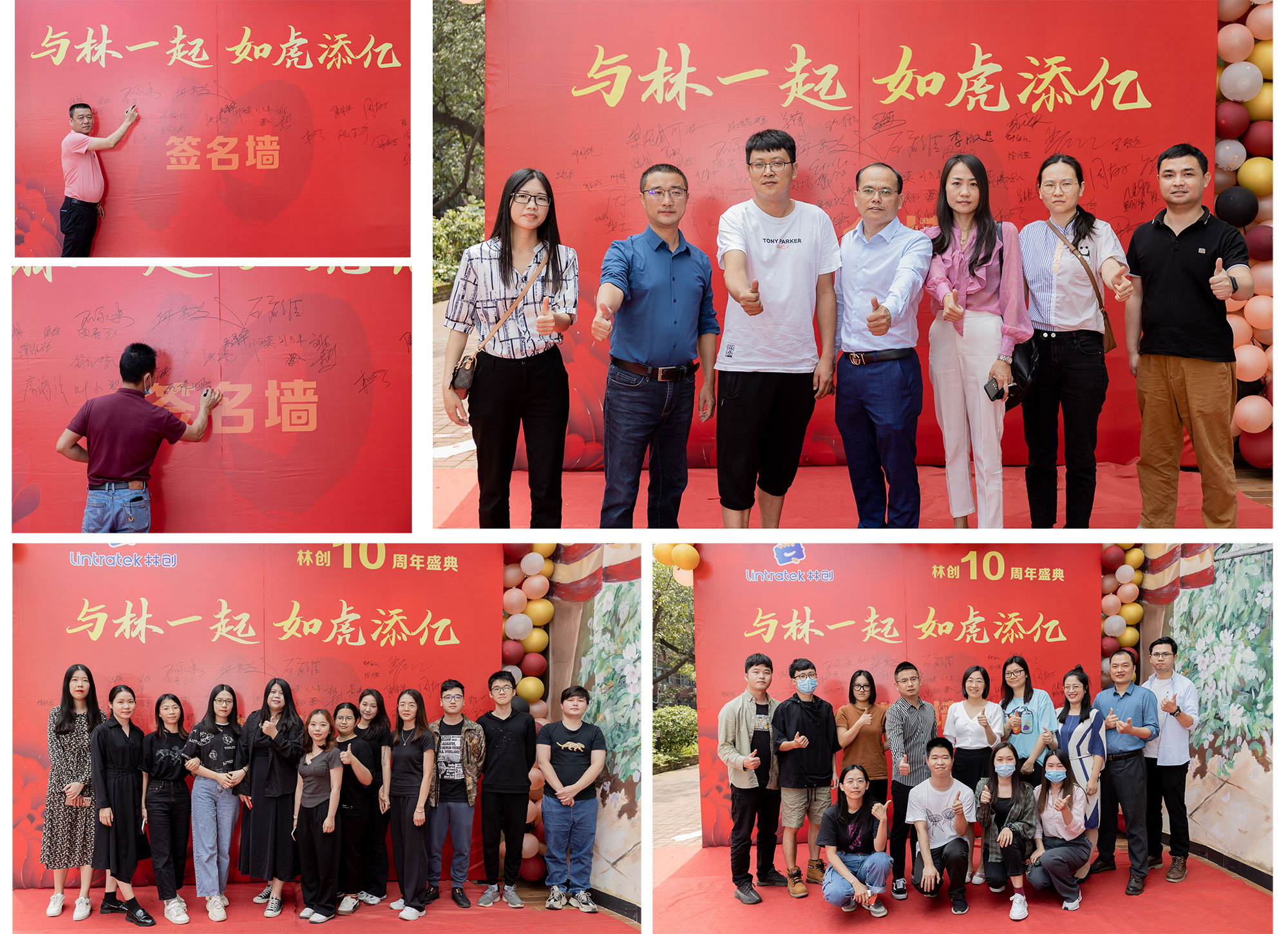 At 3:00pm, in the warm speech of the host, we kicked off the prelude of this annual meeting. The elites of the domestic business department brought us a hot opening dance - "Seagrass Dance", and the atmosphere of the scene was instantly ignited. rise!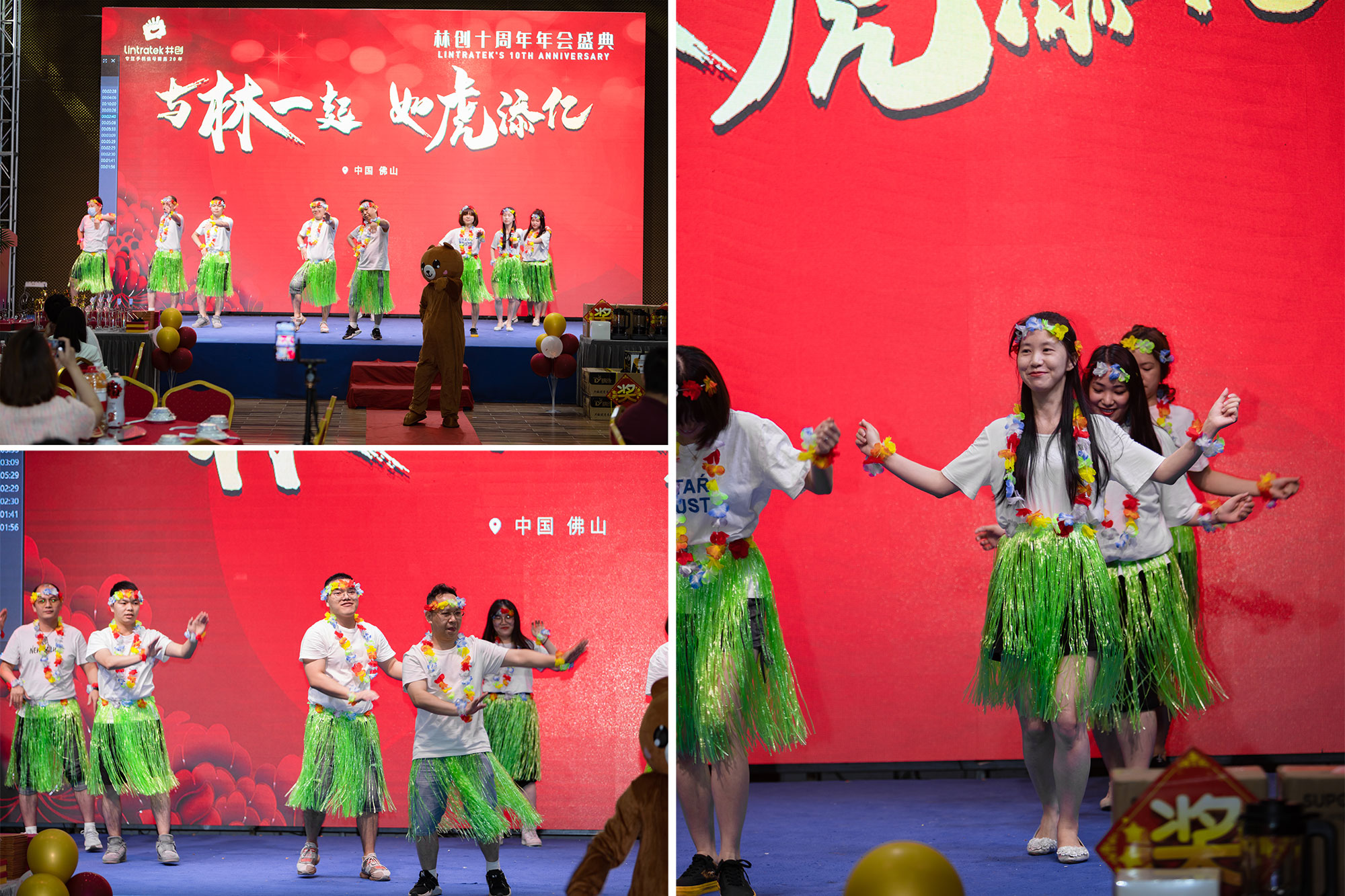 Summarize the past and look to the future
There are such a group of people in Lintratek, they are conscientious and obscure in their respective positions, their performance may not be so outstanding, but their ordinary deeds can emit extraordinary light, and they have been shining for us for a long time.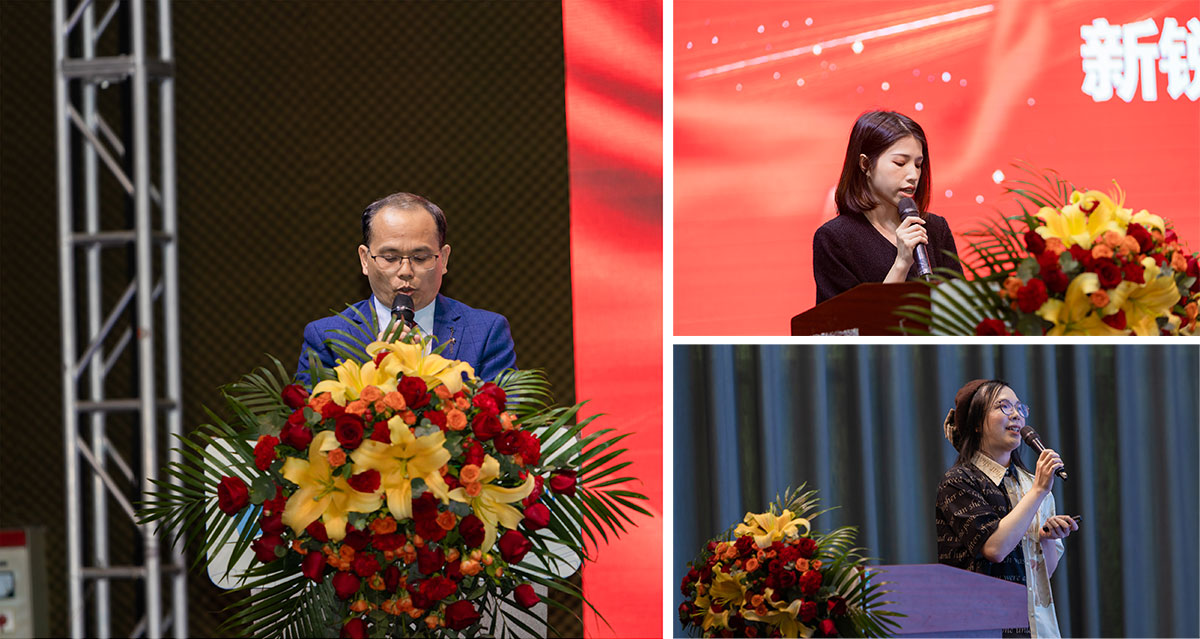 We are grateful for the dedication of every member of our staff. And every contribution and dedication are worthy of praise. In 2021, we have overcome many difficulties and challenges. This honor is inseparable from everyone's full cooperation and progress. At this moment, you deserve everyone's applause!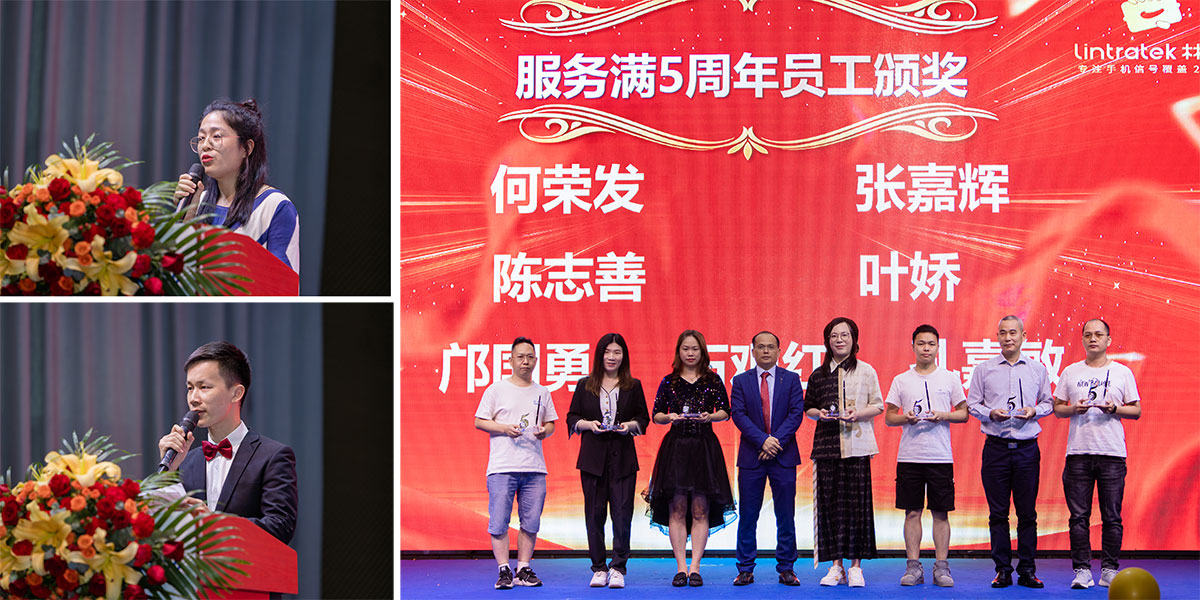 Whether you are a new star in performance or a veteran with strength, you have the opportunity to show yourself on the big stage of Lintratek. Honor is the accumulated result of your usual hard work. Keep going, Lintratek man!
In the warmest applause, Mr. Shi Shensong, general manager of Lintratek, made us a wonderful speech. During his speech, Mr. Shi reviewed and summarized Lintratek's fruitful achievements and remaining shortcomings in the past ten years, established new coordinates and a new target for that Lintratekers will fight trying our best in 2022.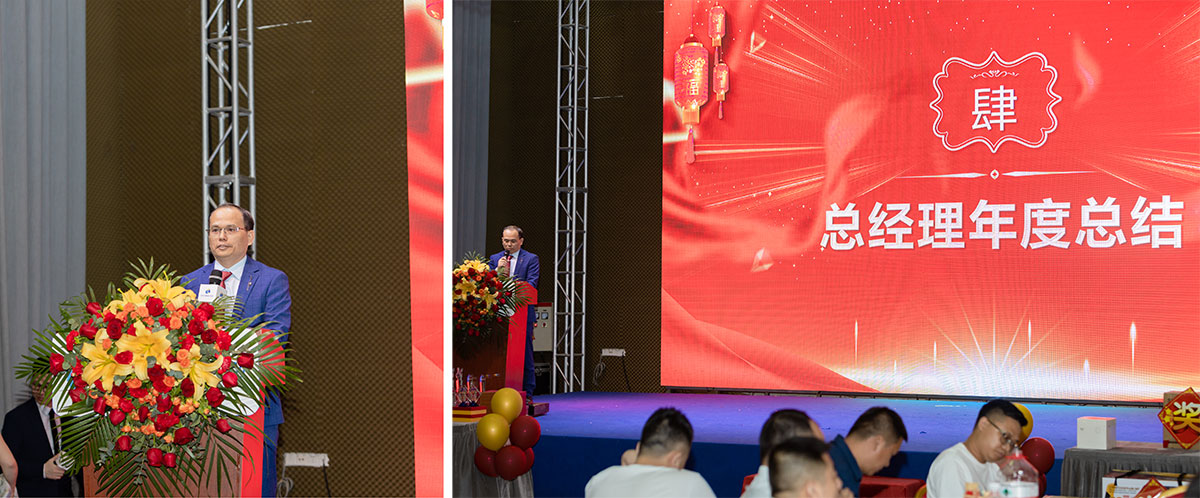 Mr. Shi said that the company's development experience, first with the point management system and the establishment of the committee system, we realized the operation of amoeba and completed the formulation and upgraded of business processes in this year, with these actions greatly improved the company's management maturity and laid the foundation for the company's rapid development in the future.
Mr. Shi also mentioned his motto, "Do not seek to go fast, but go far", hoping that Lintratek would become a century-old enterprise, could become a well-known national brand!
Since its establishment ten years ago, Lintratek has won the trust and support of countless suppliers, customers and friends with its excellent product quality and thoughtful service. In the field of signal bridging, it has a very broad market prospect. At the same time, Mr. Shi strictly required the management of the company to keep a clear head at all times, and have a sense of urgency, crisis, cost, and learning, hoping that all Lintratek people will always maintain a sense of urgency, be frugal in expenses, eliminate waste, carry forward the spirit of bearing hardships and stand hard work, and help each other in the same boat, continue to climb, and fight for the company and their own future!
In Lintratek, a big family full of talents, everyone can get out of the workbench and get on the big stage, bringing us a visual and auditory feast, dance, chorus, sketches, catwalks, magic performances, poetry recitations, ... contracting with round after round of screams at the venue!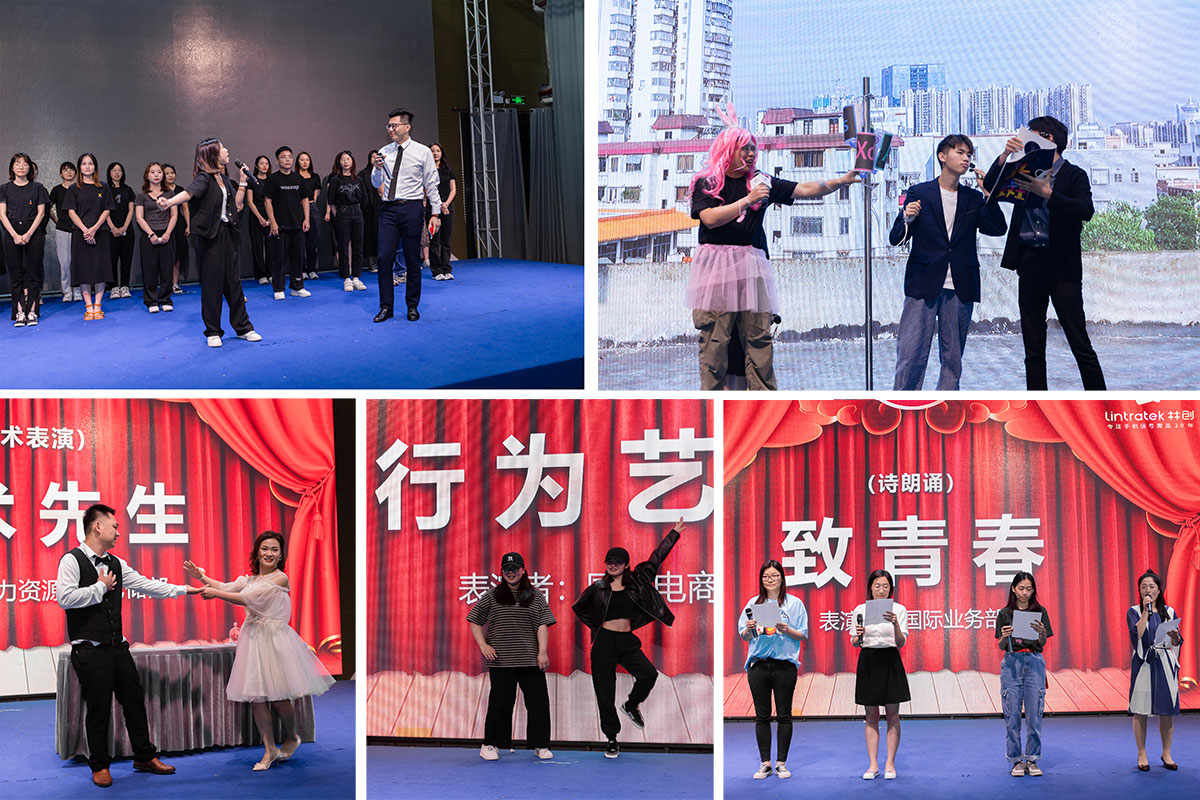 The wonderful performances are overwhelming, and there are so many highlights that people can't help laughing!
Of course, there is a lottery draw to add fun for the annual meeting. As the shows were staged one by one, with lottery sessions interspersed as an interlude, guys were full of anticipation and curiosity. This year, the company prepared a dazzling array of prizes, including mobile phones, projectors, juicers, electric foot baths, fascia guns and other gifts that attracted everyone present.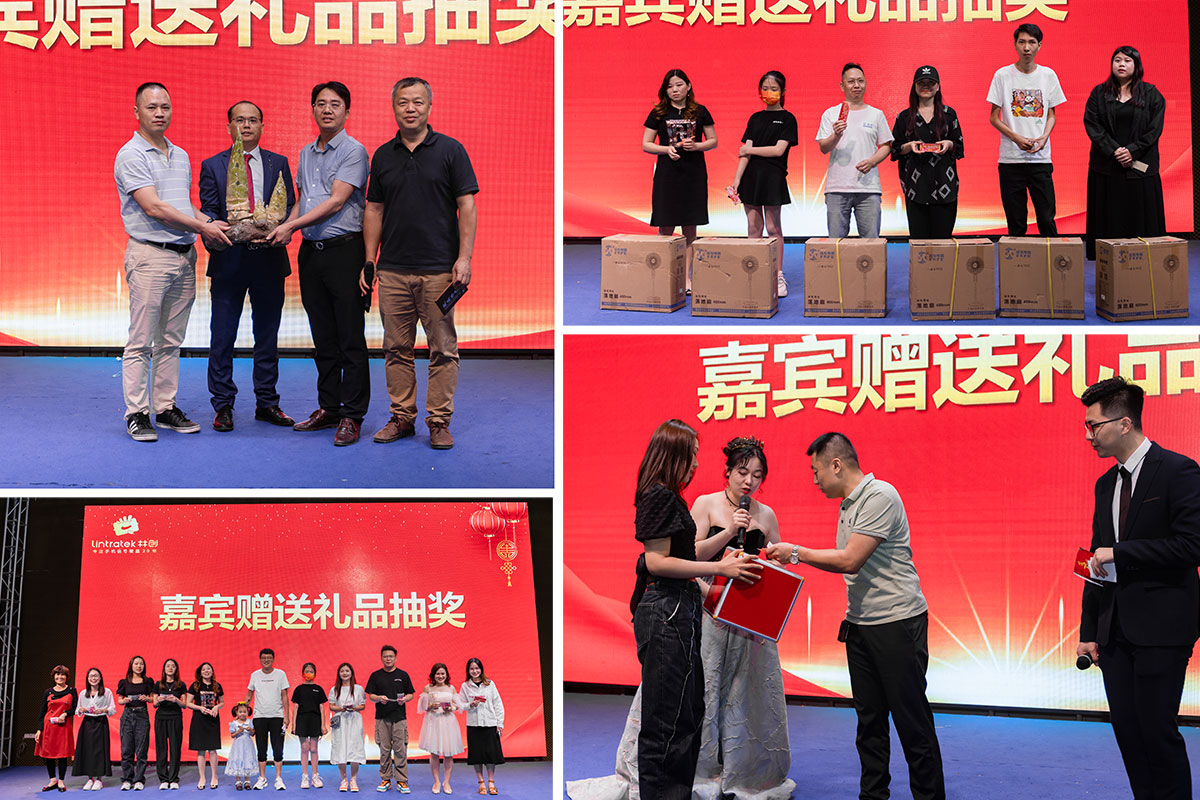 With the drawing of the fourth prize, the third prize, the second prize and the first prize, the climax of the annual meeting has been continuously set off, attracting bursts of screams from the audience and igniting the atmosphere of the annual meeting again!
There is also a lottery session for guests to give gifts, one after another, it is very lively! Everyone is looking forward to winning the lucky number in their hands... The cheers will never stop! Here, I would like to thank the guests once again for the lucky draw gifts, which made the lucky draw session of the annual meeting even more lively!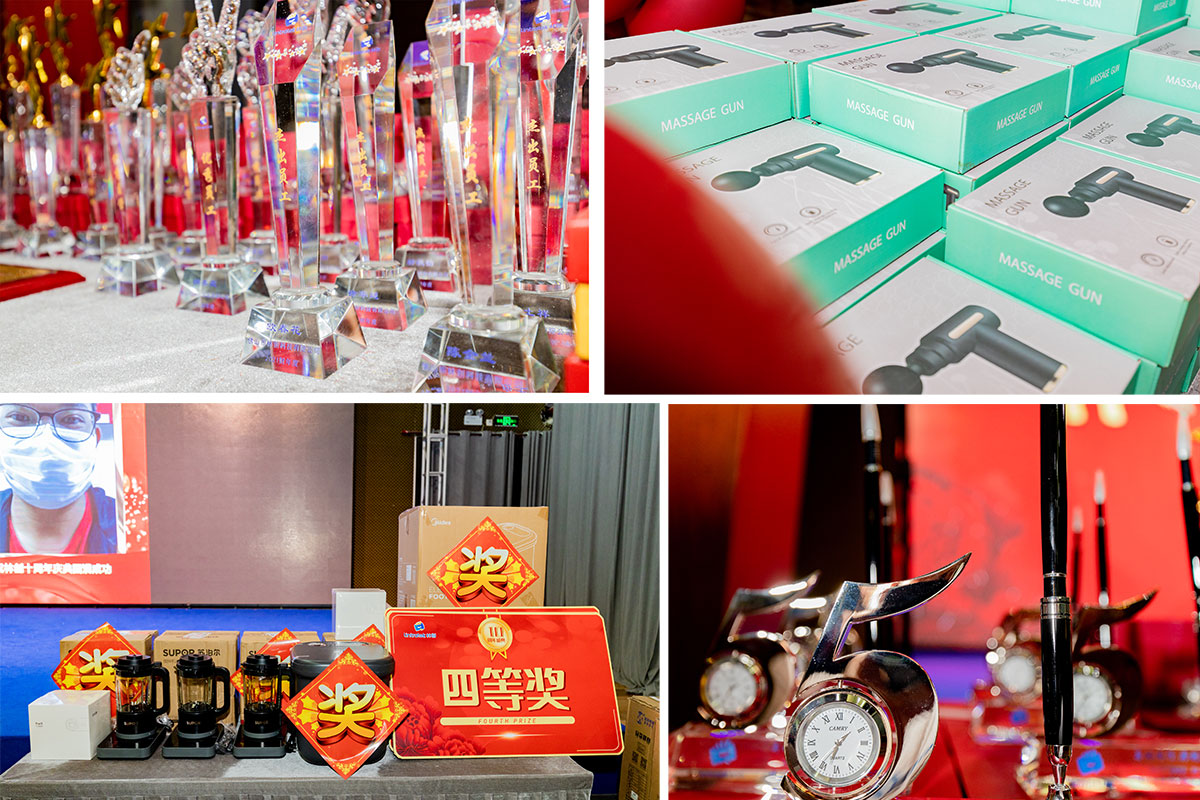 One wave has not stopped, one after another, and the most anticipated fiscal year dividends are here! The points that everyone has worked hard to accumulate are finally going to be cashed into banknotes. At this time, there are busy money counters and finances counting money on the stage, and the joy revealed on the faces of every Lintratekers cannot be hidden.

Having won points and dividends, and full of ambition for future development, this is Lintratekman!
A table filled with sumptuous dishes, everyone toasted and drank together, a burst of warmth surged in their hearts, and everyone enjoyed the food with laughter and happy moments together!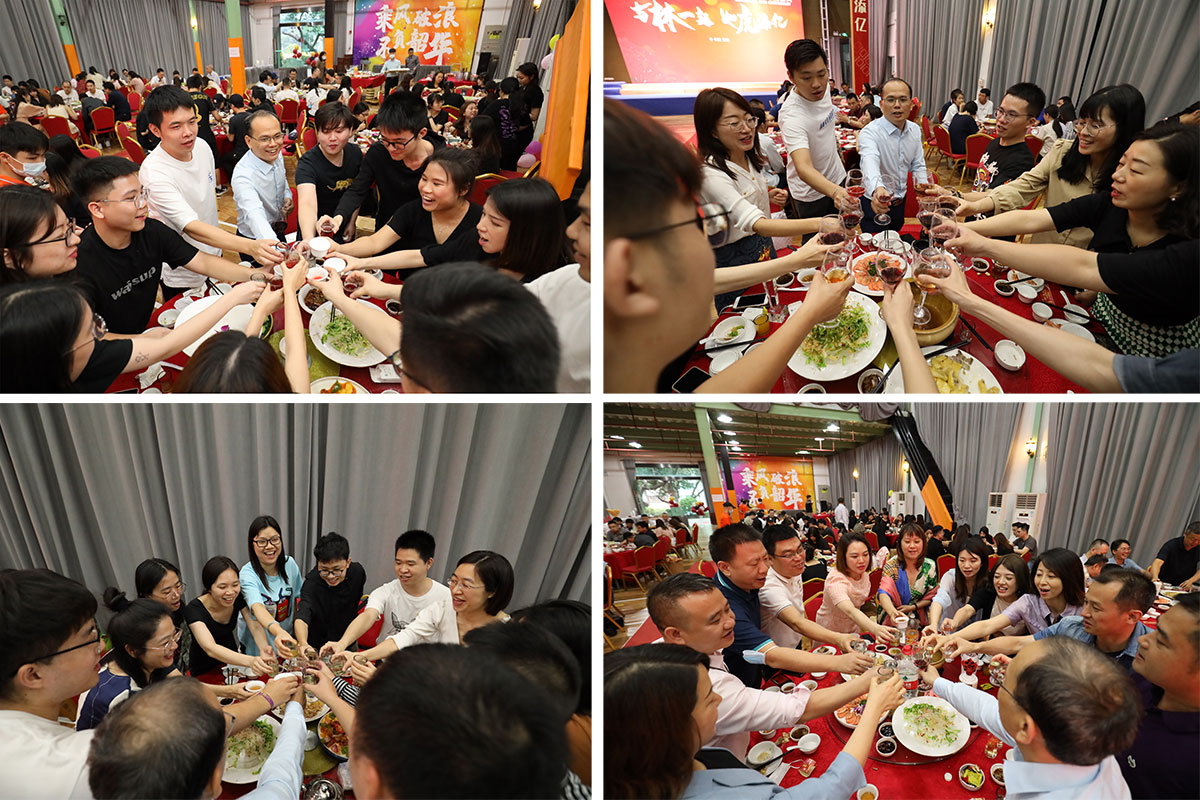 With delicious dishes and happy laughter, the 10th anniversary celebration of Lintratek came to a successful conclusion! Yesterday's efforts bring today's gains, and today's sweat will surely lead to brilliant achievements tomorrow. In 2022, let us strengthen our belief, make unremitting efforts, ignite our dreams with our passion, and continue a new chapter in the development of helping users solve communication problems!

---
Post time: Jul-08-2022