AA23 triple band mobile phone signal booster GSM UMTS LTE 70dB gain AGC customization for office hotel network solution
We supply OEM&ODM Service
Return Within 30 Days!
One-Year Guarantee & Life-Long Maintenance !
Product Detail
Product Tags
AA23 triple band mobile phone signal booster can cover for three kinds of signal frequency bands, for enhance GSM UMTS LTE signal receipt.
AA23-GDW stands for 900/1800/2100mhz. it is widely used at Asia, Africa or Middle East countries.
AA23-CPA (AA23-CPL-B28 and AA23-CPL-B7) stands for 850/1700/1900MHz (b28: 700 MHz; b7: 2600 MHz).
These three types of signal boosters are widely used at South America like Chile, Colombia.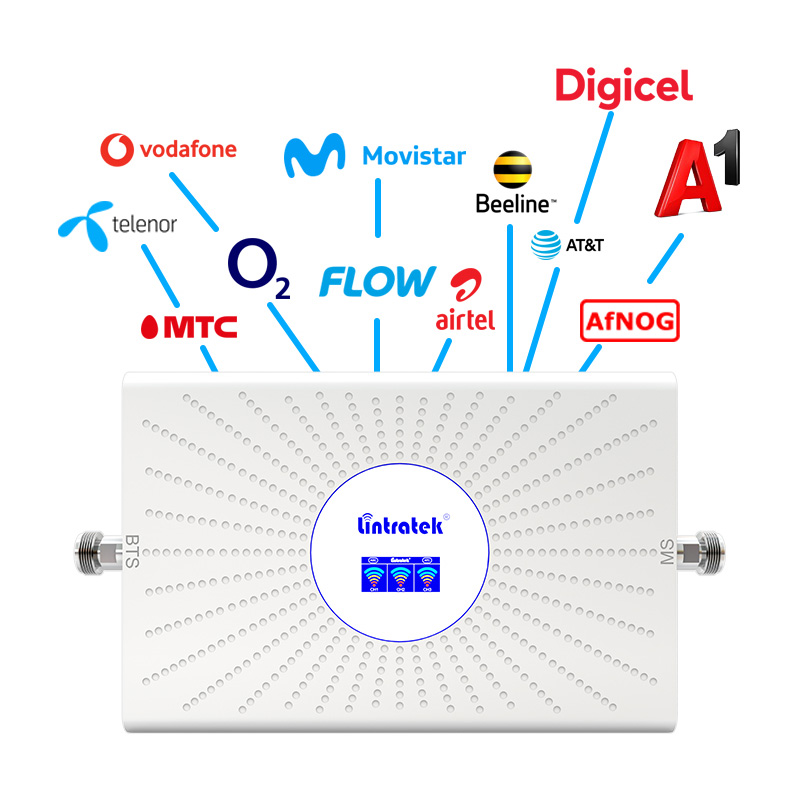 Feature

Triple band AGC mobile phone signal booster

Outlook Design

White metal or color customized with LCD display screen

Size

252*143*18mm, 0.97kgs

Package Size

310*210*55mm, 1.25kgs

Supporting Frequency

(B8+B3+B1) GSM+DCS+WCDMA 900+1800+2100MHZ;

(B5+B8+B3) CDMA+GSM+DCS 850+900+1800MHZ;

(B5+B2+B7) CDMA+PCS+LTE 850+1900+2600MHZ;

(B5+B2+B4) CDMA+PCS+AWS 850+1900+1700MHZ;

(B5+B2+B28) CDMA+PCS+LTE 850+1900+700MHZ;

(B20+B8+B3) LTE+GSM+DCS 800+900+1800MHZ

Bandwidth

25M+60M+70M

Max Coverage

600sqm

Output Power

15±2dBm

23 ±2dBm

Gain

53 ±2 dB

70±2dB

Ripple in Band

CDMA≤6dB;PCS≤6dB;LTE-2600≤6dB

MTBF

>50000 hours

Power Supply

AC:100~240V, 50/ 60Hz;DC:5V 1A

EU / UK / US standard

Power Consumption

< 5W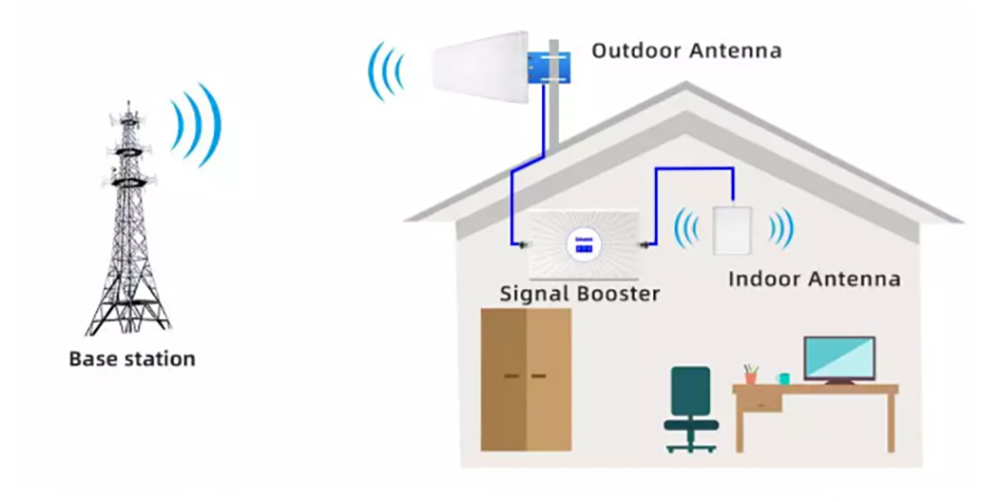 Firstly, we need to check outdoor signal strength. It needs at least 3-4 bars phone signal at outside for each signal frequency (attention: if outdoor do not have signal bar, signal booster is impossible to work).
Then, install outdoor antenna at top of house where can get better phone signal and point to Base station.
Also, better to use 15m cable to connect between outdoor and indoor antennas. Most important thing is for the isolation between 2 antennas.
Finally, you can install indoor antenna inside house connected with the AA23 triple band mobile phone signal booster. Then turn on the booster to have a test.
Check out how to install Lintratek AA23 triple band mobile phone signal booster
AA23 triple band mobile phone signal booster has AGC (Auto Gain Control) function, this also is the biggest selling point of this series. With AGC function, the machine can identify the gain environment and adjust the gain by itself, this design can really prolong the lifespan of the signal booster.
Lintratek signal booster can be applicated in many different places where the mobile signal receipt is weak.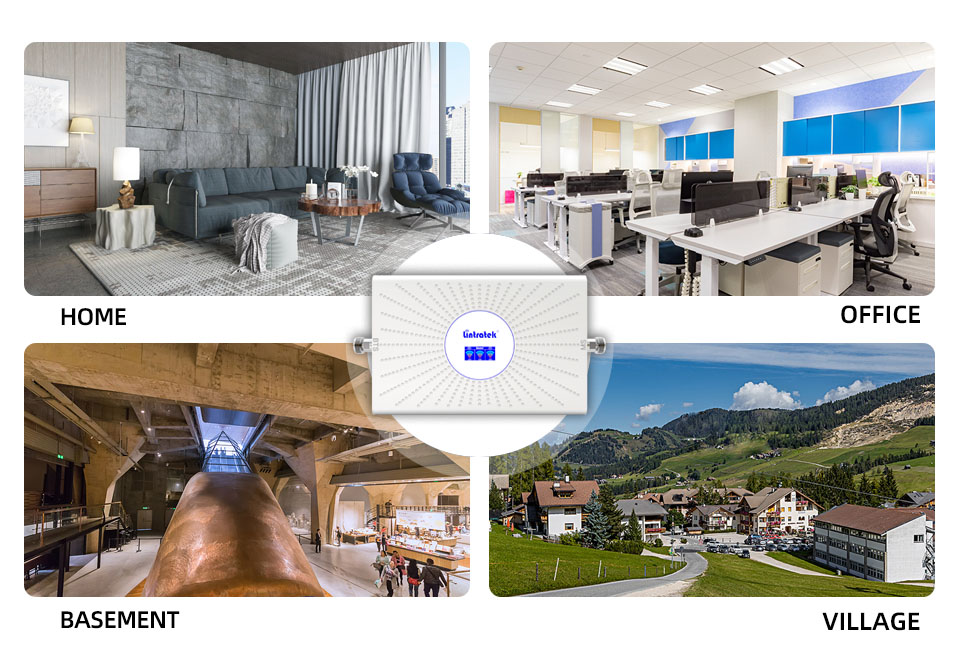 And for different size of the application, the network solutions are different, for example, like AA23 triple band mobile phone signal booster.
1.If coverage is 50sqm-100sqm, you can consider for full kit with 1 indoor antenna.
(Full kit includes: outdoor LDPA antenna, outdoor 15m cable, booster, indoor dome antenna with 2m cable, adapter.)
2.If coverage is more than 100sqm or with 2 floor building, then you can consider for 2-3 indoor antennas.
(Full kit includes: outdoor LDPA antenna, outdoor 15m cable, booster, 1m cable, 2-way adapter, 2 indoor dome antennas, indoor cable 5m or 10m, adapter.)
If you do not have any idea, you can contact with us for more professional suggestions.
1. What is the isolation?
Isolation between indoor and outdoor antenna can be a brick wall or long distance.
2. How to test outdoor signal strength?
You can download an app "cellular Z"and show us data. We can check for you.
3. What is booster warrant?
Warranty is about 12-24 months.
4. Why booster is in right installation and screen show data? But don't' have boost function?
It is better to check if under signal interference. You can contact with us and we can help you.
---
Previous:
KW13A 4G cell phone signal booster GSM DCS single band 65dB gain circuit board with LCD display screen one year warranty
Next:
KW17L mobile phone signal booster GSM UMTS dual band 65dB gain output power 17dbm upgraded core for home and vehicle
---